For a "quick" trace of your individual full container by House B/L, container, or P.O. number.


Quick Track user information.
Quick Track provides up-to-the minute shipping details of your full container pulled directly from our database servers. In addition to rail trace details, vital information also includes the Master B/L number, AMS B/L number, and I.T. number, as well as release status.
Just a click of the mouse offers a fully transparent view of your supply chain. From P.O. number to shipper- from origin to final destination- the information is fully customizable.
Features:
Tracing "Ocean Import/Export, Shipment Information"
Configurable List Columns
Optional sub-users
Search by column listings
Carrier and rail tracking
Ability to print B/L copies and Arrival Notices
Clicking the Master B/L number gets you to the underlying carrier website. Clicking Rail will rail trace the container.

Quick Track screenshot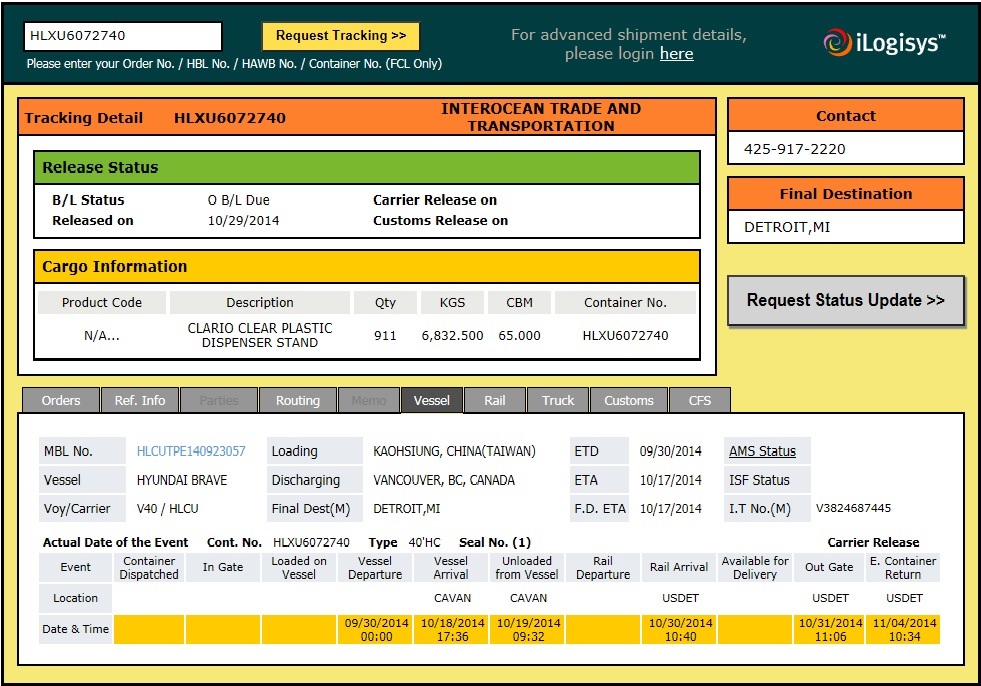 Quick Track works in concert with our P.O. Information Management System (PIMS).
PIMS is an information sharing by an unlimited number of users featuring:
– Planned/Estimated/Actual Milestones
– Pre-Alert & Exception Notification
– AMS/ISF Filing
– Real-time Cargo Tracking